A Simple Way to Get More Business
List your business in 4 easy steps More customers for your business
120,000+
leads sent each year
15,000+
businesses listed
Pro reporting
straight to your inbox
Testimonials from happy Business Owners
Featured Listing: Silver
Category: Drama Classes & Lessons
Location: Merivale (8014) (Canterbury Region)
Felicity Williams says:
ActiveActivities has a very clear easy to follow website and it's easy to individualise it and upload your own content. In addition, user login enables you to keep track of how well the outreach is doing.

As a drama school we recently rebranded and moved locations and so we were looking for a directory type webpage like ActiveActivities.

Upgrading to Silver was an excellent move for us as we got enhanced listing and added more content.
I'm sure that ActiveActivities is working for us and that over the school year will generate parent interest and follow though.
Trusted by thousands of businesses
Cancel any time
No lock-in contract.
30 day guarante
Get your money back if not satisfied.
100% email confidentiality
We will not sell your email to third parties. Ever.
Operated by
The Digital Company.

Award winning Payment gateway.
A Paypal Inc. Company.
Learn more
.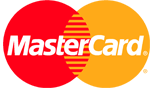 What is ActiveActivities?
Our vision is to create the largest listing of Kids Activities in New Zealand. We have done this by researching and gathering contact information from both online and offline resources.
Can I get a discount for multiple locations?
Yes, we offer discounts for more than 3 business locations. Please contact us to find out further information.
Who is operating the ActiveActivities website?
The Digital Company Pty Ltd is the company behind ActiveActivities. TDC was founded in 2011 with the key objective of building an online platform to connect businesses with core target markets in niche categories, helping them manage utilisation and maximise revenues. We are based in Sydney (Australia). Check our website www.thedigitalcompany.com.au for more details about our company and the websites we operate.
If you wish to get in touch with us, please use our contact form.
What are the key benefits of a Featured Listing?
a. More leads to your business
b. Increased branding and exposure for your business on ActiveActivities
c. Higher ranking on our search result pages
d. Exposure for your business across multiple suburbs
e. No competitors and ads shown on your Business Listing
f. Show up as priority Listing on your competitors Business Listing
g. Add more content to your Business Listing
h. Link to your social media accounts from your Business Listing
i. More professional and richer Business Listing to improve click through rates
What guarantees do you offer?
No lock-in contract: No obligation, no contract when setting up a paid listing.
Money Back guarantee: Get a full refund within the first 30 days if you're not satisfied.
Cancel any time: You can stop your payment any time.
Easy sign up or upgrade process
Will my credit card details be protected?
Yes, we process our payments through Braintree, division of PayPal, Inc, one of the largest payment processing companies worldwide. Braintree is a PCI DSS compliant company, which means that we make sure our customers' payment card data is being kept safe throughout every transaction, and that you can have confidence that they're protected against data breaches.
Braintree is an online payments platform that makes it easy to make and accept payments via the Internet. Some of their clients are Uber, Airbnb, Apple and 99Designs and many more...
Can't find what you need?
If your business is unique in its size or specific needs, contact our friendly team to discuss customised solutions to meet your business objectives... whatever they may be. We have an expert team with many years of online marketing experience and we're here to help your business grow.
Contact our team