A Simple Way to Get More Business
List your business in 4 easy steps More customers for your business
GROW FASTER
with our marketplace
MORE LEADS
for your business
REACH MORE
of your target audience
GET AHEAD
of your competitors
BE PART OF
a growing community
120,000+
leads sent each year
15,000+
businesses listed
Why choose a Featured Listing?
MORE LEADS
than Free Listings*
HIGHER EXPOSURE
than Free Listings
MORE LOCATIONS
to expand your reach
FREE CREDIT
to spend on leads
LOW PRICE
with high returns
MAXIMUM FLEXIBILITY
change or cancel at any time

MONEY BACK GUARANTEE
if you are not satisfied
Testimonials from happy Business Owners
Category: Drama Classes & Lessons
Location: Merivale (8014) (Canterbury Region)
Felicity Williams says:
ActiveActivities has a very clear easy to follow website and it's easy to individualise it and upload your own content. In addition, user login enables you to keep track of how well the outreach is doing.

As a drama school we recently rebranded and moved locations and so we were looking for a directory type webpage like ActiveActivities.

Upgrading to Silver was an excellent move for us as we got enhanced listing and added more content.
I'm sure that ActiveActivities is working for us and that over the school year will generate parent interest and follow though.
ADVANCED REPORTING
to your inbox
100% CONFIDENTIAL
we will never sell your information
PROFESSIONAL SUPPORT
for all your requests

Award winning Payment gateway.
A Paypal Inc. Company.
Learn more
.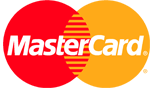 Can't find what you need?
If your business is unique in its size or specific needs, contact our friendly team to discuss customised solutions to meet your business objectives... whatever they may be. We have an expert team with many years of online marketing experience and we're here to help your business grow.
Contact our team